Kathy Porcell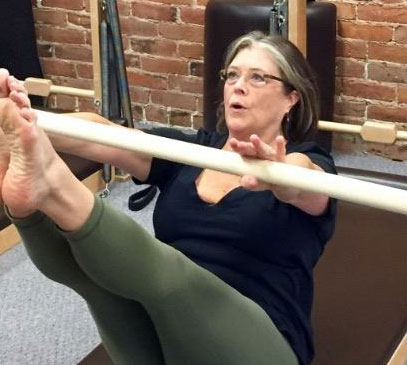 Currently Certified in Authentic Pilates with Sean Gallagher and the New York Pilates Studio© 2019-2021
Continuing education with Sean Gallagher and Elaine Ewing (Owner Rhinebeck Pilates) remains a passion of mine. I attend regular conferences at Jacob's Pillow, Pilates at the Pillow® and at Rhinebeck Pilates, I simply just can't get enough of the next-level dedication, historical value, and authenticity of Sean and Elaine.
My first Pilates experience was a mat class was in 1995. Instructor, Lisa Hoffmaster, a student of Pilates elder Romana Krysanowska, and physical therapist with a dance background, utilized Pilates for rehab as well as fitness. She pointed out several imbalances in my body that resulted from a severe back injury while dancing. Pilates changed my whole body, brought me back in balance, and stirred a new passion in pain-free movement.
My Pilates teaching journey started in 2008 with a Power Pilates mat and apparatus certification. In 2010 I completed a Comprehensive Apprenticeship with Master Trainer, Bob Liekens, training with seasoned Pilates professionals to complete a cumulative 800 hours.
After 4 years of teaching, Elevation Pilates opened its doors in 2012. Every day is still a learning experience as I witness positive changes Pilates brings to chronic weakness; creating strength, stability, and flexibility in my clients.
My client list includes women and men ages 18-86, elite dancers and athletes, pre and post physical therapy clients, and pregnancy clients.
Deb Gecewicz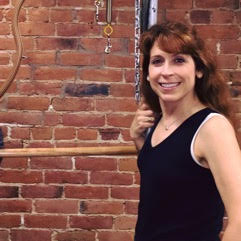 After discovering her love for Pilates in 2014 she decided to Journey into teacher training. She received her comprehensive classical Pilates training through Body Tonic Pilates Gymnasium Teacher Training Program, under the tutelage of studio owner Jennifer DeLuca and Rhinebeck Pilates owner Elaine Ewing. She completed her 500 hour observation and apprenticeship at Elevation Pilates under the supervision and mentoring of studio owner, Kathy Porcell. Deb teaches with expressive motivation and her classes have an energetic flow.